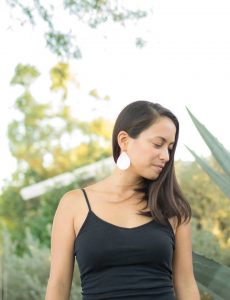 Meet Melisa Doran Cole. She's spent time all over the country and part of the globe teaching in various capacities– service trips to Thailand, whitewater kayaking in Montana, ropes courses in New York and in many Tucson classrooms.
These days, you can often find Melisa on a yoga mat in Tucson facilitating inclusive yoga classes … when she's not traveling the world. What's an inclusive yoga class, you ask? Yoga that incorporates visuals, props, games, quiet time, chill out spaces, but not least of all, light-hearted fun for anyone. These classes are accessible and accepting and the perfect fit for young adults and children with or without anxiety, depression, adhd, autism or other behavioral health or developmental needs.
For more information about the Inclusive Yoga classes that Melisa Doran Cole teaches at Intuition Wellness Center, check out the description and class schedule.
Burning Questions for Melisa:
Where are you originally from?
The middle of nowhere, Kansas.
What do you do to relax?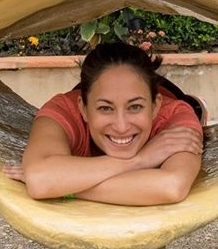 Yoga, draw and hike.
What's your favorite season and why?
Fall. Cooler weather and lots of fun events around Tucson!
What's your favorite vegetable? 
Broccoli.
What's a fun or unusual thing that you know how to do?
Make Filipino food. Lumpia is my favorite!
Name a guilty pleasure:
Spending all my money on travel and art supplies.
What's been your favorite travel destination so far? 
Machu Picchu, Peru after a 4 day hike on the Inca Trail!
What's something that parents might like to know about your kids yoga classes?
They don't look much like a "typical" adult yoga class! It's fun and accessible; we play games, sing songs and act out stories!
What if someone is feeling anxious about taking a class with you? Is there something they should know?
I will do everything I can to set you up for success, and you don't have to do anything you don't feel comfortable doing yet! Observing and trying variations of postures or games is great, too!
If you or your child are ready for a fun yoga experience at Intuition Wellness Center, read more about classes and register now!
For more updates on Intuition Wellness Center's services and programs, subscribe to our newsletter or pop on over to our Facebook page for lots more great stuff.
At Intuition Wellness Center, we specialize in integrated behavioral health services and wellness programs for children, young adults and families. Call 520-333-3320 for a free phone consultation.
Written by: Dr. Brandy Baker, PsyD and Melisa Doran Cole