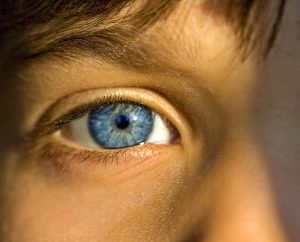 With in-depth minute-by-minute coverage of international news now literally at our fingertips, it's nearly impossible to shield our children from the tragedies of the world. And, in some cases, this is ok… but not always. If your child is fearful or anxious following this exposure, here are some tips on how to help your child:
Be your child's news source. However you decide to talk about the situation, it's much better for the child if you're the one who tells them. You want to be the one to set the tone and share the facts. Doing so in a calm and developmentally-appropriate way is important. Give them a break from watching the news even if they are interested in getting the latest developments. When you're ready to turn on the news again, watch it with them whenever possible so that you're available for questions.
Follow your child's lead. Invite them to tell you anything they may have heard about the situation and how they feel. Try not to ask leading questions. Be prepared to answer their questions, too, but avoid language that will encourage their fear.
Validate your child's feelings. Listen to your child and be empathic. Accept their feelings and let them know it's ok to feel what they are feeling, but don't give power to the fear. Help your child understand what they're anxious about, while sending the message that "we" can handle it.
Be reassuring and realistic. Your child may be fearful because they are worried something bad could happen to them or someone they care about. Reassure them that you are going to help them get through their fear and let them know of any safety measures in place to protect them. Sometimes it may also help to talk through what would happen if your child's fear came true. For some kids, having a plan in place helps to reduce their uncertainty and lessen their worry in a healthy way.
Be consistent. Kids find great comfort in the predictable and usual. Fear of something bad happening can sometimes lead to avoidant behaviors, but avoidance actually reinforces the anxiety. Keep as many things stable as possible and preserve the family routine. Sometimes just spending time with your child may help them feel safer.
Model a healthy response. Let your child see you cope with worry. Kids are very perceptive and they will notice how you manage stress and anxiety. Let your child see you managing it calmly, tolerating it, feeling good about getting through it. If you're having trouble managing your own anxiety, seek support from other adults— family, friends, religious leaders, or a therapist.
Take action. Some children may feel better by taking on a prosocial pursuit in the aftermath of the tragedy. Find a developmentally-appropriate activity for them to take action such as sending a card, raising money, or organizing a vigil. Help them see the good that can come out of trauma— heroic events, helpers stepping forward, etc.
Watch for signs. If your child seems to be expressing excessive fear and worry or avoiding their usual places or activities a few weeks after the event, seek consultation from their school counselor or psychologist, pediatrician or a private therapist.
There are a lot of resources for parents and therapists out there who are helping children navigate these stressful encounters. For more resources, here's our FREE list chock full of clickable links– Download Caregiver Tools: Talking to Children About Tragedy
And, if you are a member of the media, please visit the National Childhood Traumatic Stress Network's tips for covering traumatic events.
Subscribe to our Newsletter for service and general practice updates or pop on over to our Facebook or Pinterest pages for lots more great stuff.
At Intuition Wellness Center we specialize in counseling children, young adults and families and supporting other like-minded professionals in doing good work. Call 520-333-3320 for a free phone consultation.
Written by: Brandy Baker, PsyD
Image Credit: Randen Pederson via creativecommons.org