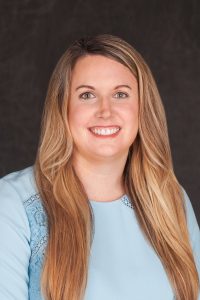 When Intuition Wellness Center's team members struggled to find great local psychiatric providers without long waitlists for their child and adolescent clients, we decided to do something about it. In a nationwide search that sometimes felt like a months-long game of hide-and-seek, one candidate not only met our high standards, but also made a bold commitment to join the Intuition Wellness team in redefining pediatric wellness in Southern Arizona.
Meet Intuition Wellness Center's new psychiatric provider, Kelly Krueger-Seaman, APRN. A psychiatric nurse practitioner specializing in children and teens, Kelly is moving all the way from Kansas to help Intuition Wellness close the service gap.
For more information about psychiatric services offered by Kelly Krueger-Seaman, APRN at Intuition Wellness Center, contact us.
Who is Kelly Krueger-Seaman?!?
Where are you originally from? Lawrence, Kansas
Name a fun fact: My favorite sports team is the Jayhawks.
Favorite vegetable: Broccoli.
Favorite activities: Working out, playing volleyball and riding my bike.
What do you enjoy most about working with children and teens? I appreciate children's honesty and their resilience to adapt to challenging circumstances.  Children are open, creative and flexible. Their enthusiasm and ability to change inspires me and makes me a better person.
What is something prospective patients might like to know before initiating services with you? I use a collaborative and open approach to working with individuals and families and tailor treatment to the individual needs of my patients.  I pride myself on getting to know my patients and spending the time required to obtain a thorough understanding of their needs.
At the end of the day, I think of the children and families that I saw and I am encouraged by the progress they have made and think about how I can help them further.  I hope when they leave the office they do so feeling encouraged and empowered. ~Kelly Krueger-Seaman, APRN
For more updates on Intuition Wellness Center's services and programs, subscribe to our newsletter or pop on over to our Facebook page for lots more great stuff.
At Intuition Wellness Center, we specialize in integrated behavioral health services and wellness programs for children, young adults and families. Call 520-333-3320 for a free phone consultation.
Written by: Dr. Brandy Baker, PsyD and Kelly Krueger-Seaman, APRN