Virtual-The Gut-Brain Connection: How to bring 'gut health' into a clinical therapy session (2CE)
November 13, 2020 @ 10:00 am

-

12:15 pm

$25 – $50

LIVE – INTERACTIVE – VIRTUAL
Intuition Wellness Center | 5675 N. Oracle Rd., Suite 3101 | Tucson, AZ | 520-333-3320
10:00 AM -12:15 PM Lecture and Discussion | Kate Sage, NMD
11:00 AM-11:15 AM
12:15 PM Complete Evaluations
Educational Objectives: After attending this intermediate level program in full, participants will be able to:
Understand what is meant by the gut-brain connection and the research behind it.
Ask key questions in a therapeutic setting to analyze the impact a digestive condition may be having on a client's mental health.
Recognize symptoms that warrant a medical referral.
Description of Program: The gut-brain connection is a buzz notion that many are beginning to recognize as important in the world of psychology. The concept of how diet and the microflora in our digestive tract affects neurotransmitters is emerging science that may undeniably change the current treatment paradigm. At this point however, discussing digestive complaints in a mental health setting may seem uncomfortable. This seminar will provide those in the mental health field the tools needed to talk about how diet and digestive health can impact one's wellbeing and will also provide safe and effective lifestyle and dietary changes that can make an impact. This seminar will also teach participants the most common digestive signs and symptoms that warrant a medical referral.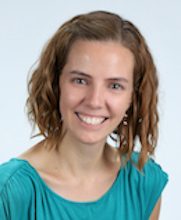 Presenter: Kate Sage, NMD, is a licensed naturopathic family physician who obtained her medical degree from the National University of Natural Medicine in Portland, OR. Dr. Sage has been practicing medicine for 11 years, seeing patients in her private practice in northern Arizona before relocating to Tucson two years ago. She now provides naturopathic medical care to children and their families at Intuition Wellness Center. As a naturopathic physician, Dr. Sage has specialized training in digestive health and clinical nutrition and utilizes diet and lifestyle modifications to optimize the wellbeing of all of her patients.
Workshop Fees:
▪Student Discount Registration (email Student ID to Intuition Wellness): $25
▪Early Bird Individual Discount Registration (received by October 30, 2020): $40
▪Early Bird Group Discount Registration (received by October 30, 2020): $35 ea./ticket
▪General Registration (received after Oct. 30, 2020): $50
▪Group Discount Registration (received after Oct. 30, 2020): $40 ea./ticket
Registration closes on Friday, November 13 at 12:00 AM. Refunds are honored with written notice at least 24 hours before the date of the seminar. Contact Gina Babunovic, Practice Administrator, at 520-333-3320 to negotiate fees, if needed.
How to Join the Virtual Seminar: Intuition Wellness Center will email participants the Zoom link and workshop materials several days in advance of the training.
Participants: This workshop is open to all psychologists and mental health professionals interested in learning more about the gut-brain connection. This program is intended for those with an intermediate level of knowledge and experience.
Continuing Education: This program is available for two (2) continuing education credits. Participants must attend 100% of the lecture. Upon completion of a program evaluation form, a certificate will be issued. This serves as documentation of attendance for all participants.  Intuition Wellness Center, PLLC is committed to accessibility and non-discrimination in continuing education activities and will conduct all activities in conformity with the American Psychological Association's Ethical Principles for Psychologists. If participants have special needs, reasonable efforts will be made to accommodate them. Please contact Gina Babunovic at 520-333-3320 with questions, concerns or to request special accommodations. There is no commercial support for this program nor are there any relationships between the CE Sponsor, presenting organization, presenter, program content, research, grants, or other funding that could reasonably be construed as conflicts of interest.
Intuition Wellness Center, PLLC is approved by the American Psychological Association to sponsor continuing education for psychologists. Intuition Wellness Center, PLLC maintains responsibility for the program and its content.