CLINICAL SUPERVISION OVERVIEW
Our experienced clinicians at Intuition Wellness Center have completed the Arizona State Board of Behavioral Health Examiners supervision requirements (
AAC R4-6-212J
) and are available to provide clinical supervision to associate level clinicians who are seeking their independent clinical license. We are able to provide clinical supervision to LMSW, LAC, and LAMFT clinicians seeking their independent license. Please note that we are available to contract with your employer if they are not able to provide you with a supervisor that meets the Arizona Board of Behavioral Health Examiners supervision requirements. Per Arizona state regulations and ethical requirements, payments for clinical supervision services cannot be made by supervisee and instead have to be paid directly by your employer, behavioral health entity.
WHAT TO EXPECT FROM CLINICAL SUPERVISION
Supervisors at Intuition Wellness Center are empathic, supportive, and respectful. We are highly interested in guiding the future of clinical practice. We believe that, in order to maximize the clinical development of clinicians, it is crucial to keep administrative supervision and clinical supervision separate. As a result, clinical supervision will not involve task-oriented (administrative)  supervision such as timeliness of progress notes, caseload quotas, or other billable activities. Instead our supervisors engage their supervisees in joint problem solving and use dedicated clinical supervision time to review cases in depth and link theory with practice. We work with our supervisees to gain further insight into how their personal biases, feelings, and attitudes can impact the therapeutic relationship and, as a result, treatment outcomes. Training and supervision at Intuition Wellness Center is a structured and evaluative process. During the first few supervision sessions, supervisees will develop goals that they supervisor will help them accomplish by the end of the year. The supervisee will be evaluated three times during the year at the 3, 6, and 12 month marks. The supervisee will also evaluate their supervisors at the same time they are being evaluated. Evaluations are not meant to be punitive but instead used to strive for clinical excellence. In addition, our supervisors are focused on developing core clinical competencies (see list below).
FOCUSED ON CORE CLINICAL COMPETENCIES
Intake
Screening
Theoretical Orientation
Assessment
Treatment Planning
Counseling
Case Management
Crisis Management
Client Education
Referral
Reports and Record Keeping
Consultation
SERVICE MODALITIES & THEORETICAL ORIENTATION
Clinicians who obtain clinical supervision hours from Intuition Wellness Center toward their independent license will benefit from learning and implementing the integrated model of treatment held by our clinical staff. We believe, and the research supports it, that the key to treatment effectiveness is the therapeutic relationship. Theoretical orientations of staff range from systemic to dynamic to cognitive-behavioral to humanistic to existential and our staff have diverse personal and professional backgrounds. As a result, we will be able to further enhance your ability to conceptualize from multiple theories and apply theory-specific interventions. 
MEET THE SUPERVISORS
Each of Intuition Wellness Center's team members is equally engaged and committed to providing clinical supervision. Associate level clinicians will have the option of choosing their supervisor to help them improve their clinical skills and meet Arizona Board of Behavioral Health Examiners requirements. Meet our team:
Brandy Baker, PsyD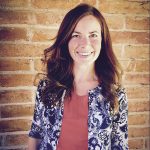 Dr. Baker is the Clinical Director and Training Director at Intuition. She received her masters and her doctorate in clinical psychology from the Chicago School of Professional Psychology. She completed her predoctoral internship at Connections-South Campus Therapeutic Day School in Palatine, Illinois and her postdoctoral work through Erie Neighborhood House and the Naomi Ruth Cohen Institute for Mental Health Education in Chicago, Illinois. Dr. Baker has worked in teen residential, social service agencies, schools, not-for-profit institutions, and in other community agencies. Her areas of clinical interest include resilience, child maltreatment, play therapy, creative therapy modalities, self-esteem, shyness, and highly intelligent and gifted children. Dr. Baker primarily conceptualizes from a strength-based and person-centered orientation with an attachment focus. Dr. Baker is also influenced by the positive psychology movement.
Yoendry Torres, PsyD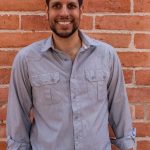 Dr. Torres is the Administrative Director at Intuition. He received his doctorate in clinical psychology from the Chicago School of Professional Psychology with a concentration in family systems. He completed his predoctoral internship at Illinois Masonic Medical Center, Behavioral Health Services located in Chicago, Illinois and his postdoctoral work at Mount Sinai Hospital Child and Adolescent Behavioral Health Services in Chicago, Illinois. Dr. Torres has worked in hospital emergency departments, endocrine specialty clinics, social service agencies, and not-for-profit institutions. His areas of clinical interest include mind-body connection, family therapy, Tae Kwon Do Wellness, mindfulness, and depressive and anxiety disorders. Dr. Torres primarily conceptualizes from a family systems and existential orientation with a solution-focused and motivational approach.
FOR MORE INFORMATION
Contact Yoendry Torres, Psy.D. at 520-333-3320.
$165 per 60 minute clinical supervision/consultation session.