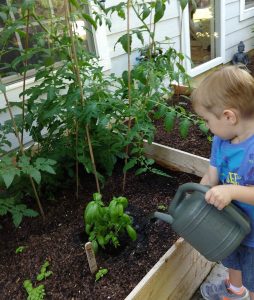 School is ending and summer's here! Children are excited and may be looking forward to no homework, sleeping in, and more freedom! As parents you might be worried about what to do to keep your child busy and out of trouble while keeping your own frustration level low. This is a great time to begin to establish a summer routine for your household. Establishing a routine now will also help with transitioning back to school.
5 Reasons Routines Can be Helpful to Both You & Your Kids:
Kids feel less anxious. Routines create predictability. Kids feel less anxious when they can anticipate what's next. Expectations that are clear and consistent help children to feel safe and secure.
Kids transition more easily. Routines insure that important tasks are completed without the last minute pressure of the clock.
Kids learn responsibility. As kids learn routines they will be able to complete tasks without your help. As they feel successful, confidence grows.
Kids' nervous system relax. Routines support a calm environment. This saves both you and your child from countless reminders and potential upsets.
Kids receive positive attention. Routines provide opportunities to spend nurturing time together. Routines can provide a touchstone for positive connection.
Tips for Creating Successful Routines
Take time to sit down and decide what routines are most important. It's best when all caregivers are on the same page.
Make sure that your child is developmentally able to complete the tasks related to the routine.
Let kids know ahead of time that you are planning on putting a new routine in place.
Start with one routine, master it, do it long enough to make it a habit.
Write it down and post it so expectations are clear.
Practice it with your children until they have mastered the routine.
Offer TONS of praise each time your child successfully completes the task.
Stay consistent. Your nerves will be less frayed and your home much more calm. The effort it takes is worth it!
Involving children in age-appropriate chores can also become part of your family's daily routine. Think your kiddo is too young for chores? Think again! Even a 2-year-old can put dirty clothes in a hamper! A child who makes contributions to the household also gets to experience themselves as a helpful member of the family.
Interested in other ideas to calm your child's nervous system? Join me on June 19 for a Parents' Heart-to-Heart:
At Intuition Wellness Center we specialize in integrated behavioral health services and wellness programs for children, young adults and families and supporting other like-minded professionals in doing good work. We offer parent education seminars, wellness classes and other supportive services. If you think you would like some extra support, call us. Call 520-333-3320 for a free phone consultation.
Written By: Navneet Lahti, LCSW; Wellness Director,  Child & Family Clinician