When high school senior, Manasa Swaminathan, joined the Intuition Wellness Center team as an intern, she didn't anticipate the positive changes she would experience in her personal life. However, in her journey to learn more about mental health and wellness, Manasa began a daily practice of yogathat has had a lasting impact. Here's what Manasa has to say about this…
Yoga. What Does it Mean?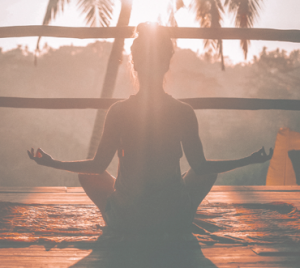 I have often heard the word "yoga" throughout my life– at home, on the tv, at school, and in stores. What does it actually mean? "Yoga" is derived from the Sanskrit word meaning "to unify." However, from a philosophical standpoint, yoga's meaning suggests self-integration of the personality and the awakening of a "higher self." Yoga, as a science, is a culmination of techniques that allows us to connect with our mind and body.
Benefits and My Own Experience.
A regular yoga practice holds numerous benefits. Although I found yoga captivating when I was starting to learn more about it last year, I didn't understand the meaning and benefits until recently. I have been doing a project at my school on the effects of yoga, art and martial arts on mental health. I have been reading research papers and books and helping Intuition Wellness Center with certain projects pertaining to this topic; however, I never completely understood the essence of yoga until I began practicing it as a part of my own daily routine. Navneet Lahti, LCSW, the Wellness Director at Intuition Wellness, taught me a practice of Kundalini Yoga that is designed to lessen anxiety and stress. I implemented this and a daily art activity in my everyday life and I have witnessed many positive changes.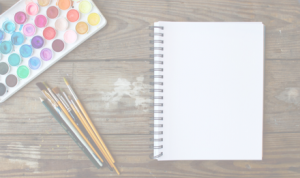 Within a few weeks after I began practicing yoga regularly I started experiencing better sleep. I've struggled with sleep since I started high school.  My sleep schedule has always been shaped by the number of assignments that I had to complete each night. I hypothesize that the reason I'm getting better sleep is because this yoga practice allows me to de-stress and de-clutter my thoughts. I've also noticed that I'm better able to concentrate. Due in part to technology, I have a tendency to get distracted which, historically,  has led to procrastination and additional stress. Since I began practicing yoga, I have found that my mind doesn't drift as much as it used to, which has allowed me to grasp and learn about things at a quicker rate.
The research supports my personal experience. In fact, studies have shown that regular yoga practice improves coordination, reaction time, memory, and even IQ scores. Yoga offers other benefits, too, such as better posture and prevention of digestive problems. I'm not going to lie. Getting into the daily routine of practicing art and yoga was difficult. However, once I began a consistent practice, I have witnessed so many positive changes in my life that I wouldn't have otherwise.
Written By: Manasa Swaminathan Senior at BASIS– Oro Valley, Student Intern at Intuition Wellness Center.
At Intuition Wellness Center we specialize in integrated behavioral health services and wellness programs, such as yoga, for children, young adults and families and supporting other like-minded professionals in doing good work. We offer parent education seminars, wellness classes and other supportive services. If you think you would like some extra support, call us. Call 520-333-3320 for a free phone consultation.